Nifty Futures had made a sharp drop on Monday Morning (5th Apr 2021) almost touched 14500 levels however post that market had done a sharp rally from the lows and manage to trade above 14700+ levels. What happened on Monday is a liquidation failure which is an indication of poor selling in Nifty Futures.
Things brings the odds that sustaining of Nifty Futures sustaining above 14500 levels for this entire series. Usually such sort of liquidation failure during the start of the series and fail to continue in the same direction brings more bullish odds for this series.
Hence to capitalize on this move one can attempt trade in Nifty Futures with a suitable hedge every week (Hedged Futures). Preferably a put long as a hedge at Rs50 premium value to safeguard one from any potential downside risk.
Option Hydra 3.0 - Online Mentorship Program
If you are interested in learning option strategy to manage your trading expectation and understanding risk control mechanisms to become a profitable trader?
Then Enroll in 85+ hours of the Option Mentoring Program Starting from 10th Apr 2021 onwards. Learnings will be focused on Options Strategies, Market Profile, and learn to trade any difficult volatile situations.
For Complete Agenda Visit

Option Hydra 3.0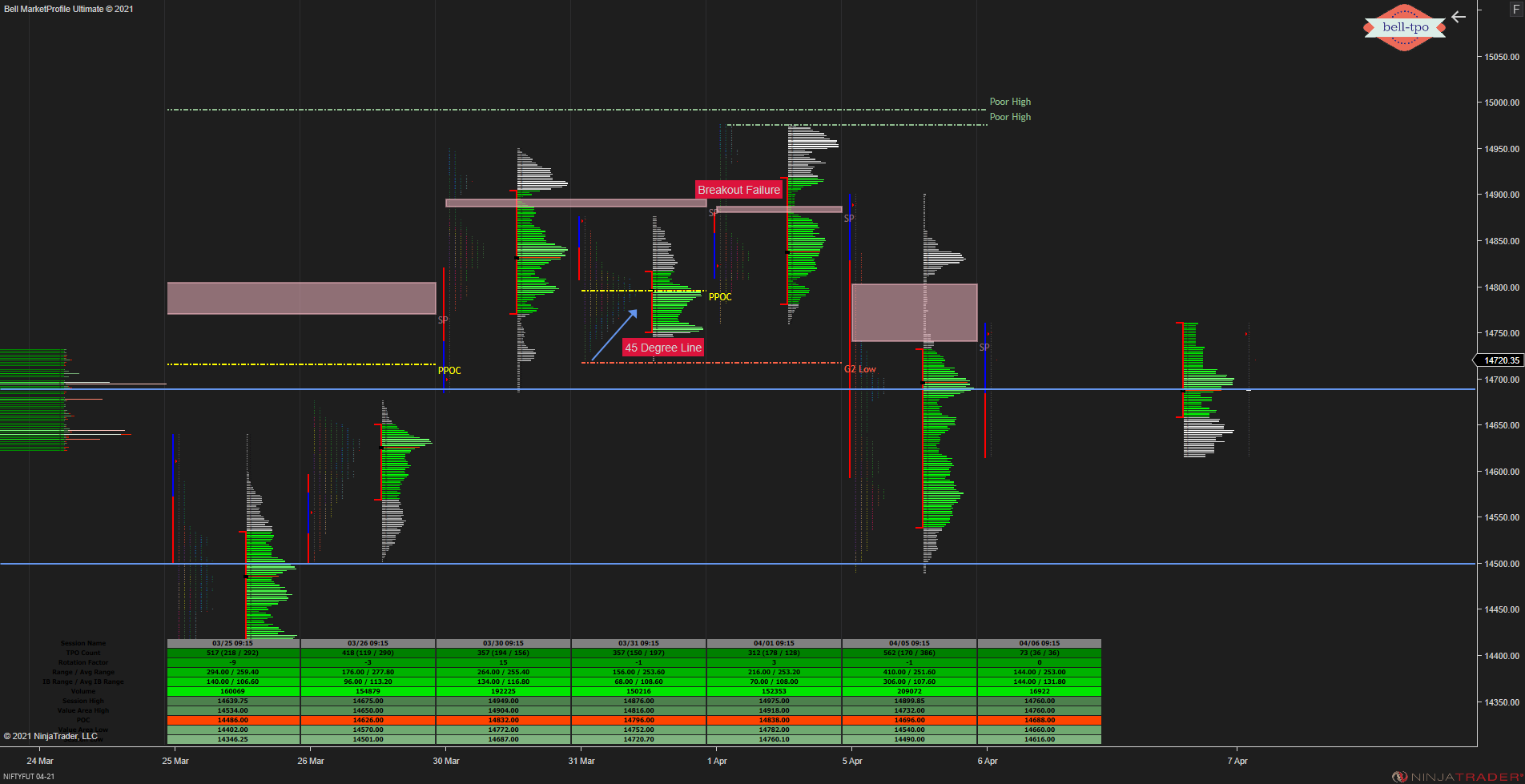 The overall Cost for this strategy is Rs200 as premium (50×4 weeks). Trade an Expectation is Expiry close above a bare minimum of 15000+ for the April series. Only a Price action below Monday low i.e below 14500 levels invalidate the strategy.
Expecting a bullish April series ahead!
Apr 1st Week Position Update. Added 14600PE as hedge weekly hedge as on 15.25p.m (Friday). Here is the updated hedged futures position.