Game Stop Corporation a brick and motor video game retailer is been in the limelight for the last few days and thanks to Robinhood Traders and Reddit's wallstreetbets mad investors/traders start humiliating the $GME short sellers to the core.
During Mar 2020 when Pandemic tensions heightened $GME stocks dropped down to 4 dollar per share. And lot more institutional investors thought Game Stop Corporation will eventually go bust and started adding shorts in Gamestop Corp.
However during Aug 2020 Ryan Cohen Billionaire & Founder – Chewy started accumulating stocks in GameStop and by December 2020 Cohen's RC Ventures bought 9 million shares and increased his stake in the video game retailer to almost 13%.
And in the mean time Microsoft also released its most anticipated PS5 and X-Box series X marking the beginning of the new console cycle and also During Nov 2020 Game stop signed a deal with Microsoft that Microsoft will give Gamestop a share of Xbox's digital revenues.
On January 11, 2021, Ryan Cohen recommended changes in the business model of Gamestop to modernize the business, including adding three new directors to the board. And thats the turning point of the stock which caught the eye of retail investors to buy this stock
On the other side the institutional short sellers went crazy because of poor fundamentals and decided to buy more shorts. i.e. averaging their short bets to defend their existing market positions.
Short Interest in GameStop
Short interest for GameStop has estimated at almost 140% of its float i.e short interest exceeded more than the total outstanding shares. That's extremely high and more investors are still over-pessimistic about the stock despite the stock running high.
Short interest is the total number of shorted shares divided by the number of shares outstanding.
Institutional Shorts from Melvin Capital and Citron Research
As of Jan 22nd, 2021 on the biggest insitutional short seller Melvin Capital is down by 30% an approximate loss of 3.9 billion dollars.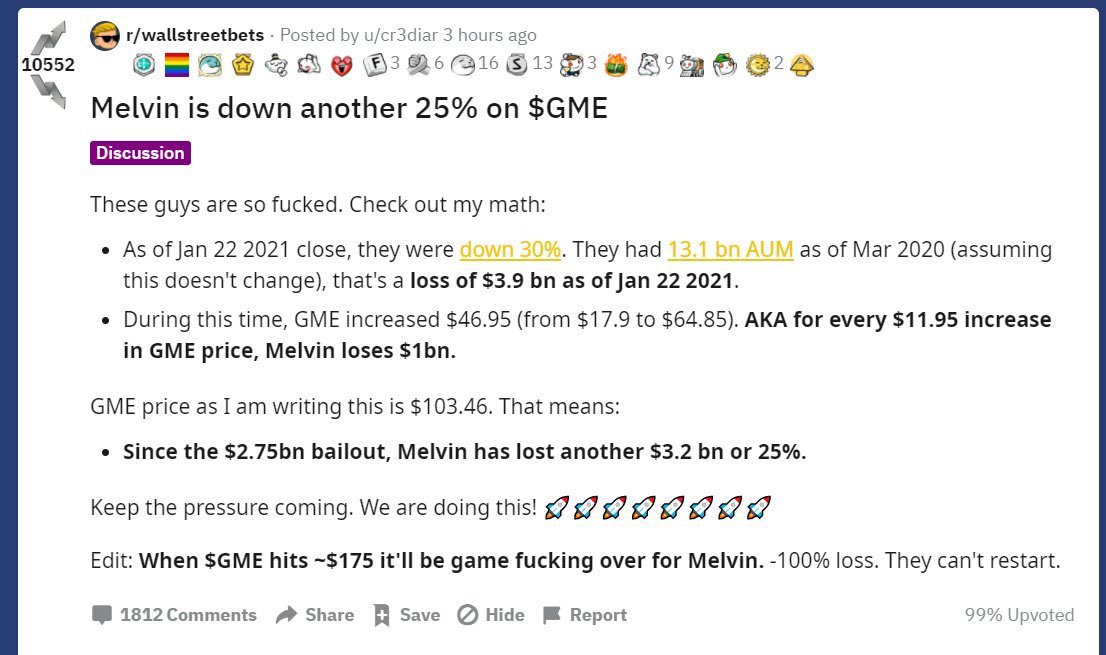 It is to be noted that Gabe Plotkin's Melvin Capital and Andrew Left's Citron Research are the notable short sellers in Gamestop
Citron Research Published 5 reasons why GameStop will got to 20 dollars
Ken Griffin's Citadel and Steve Cohen's Point72 Asset Management are investing 2.7 billion dollars into Melvin Capital to help stabilize the fund that has been hammered by bad short bets this year.
Citadel and its partners are investing $2 billion and Point72, which already had more than $1 billion invested in Melvin as of 2019, is investing an additional $750 million
It Means Melvin capital is ridiculously adamant about this short position in Gamestop and showing higher interest in accumulating the shorts at higher levels. And as of 26th Jan 2021 close Gamestop closed at 147.98 USD per share.
Unlike many other hedge funds, Melvin has an aggressive short book. Melvin Capital, since its 2014 founding, has returned an average of 30% a year.
Gamestop Crazyness among Social Media Celebrities.
Recent tweets from Social Media celebrities and Billionaires like Chamath Palihapitiya and Elon Musk added more investing interest among the common retailers.
Minutes after tweet from Elon Musk made new investors to go crazy all over GameStop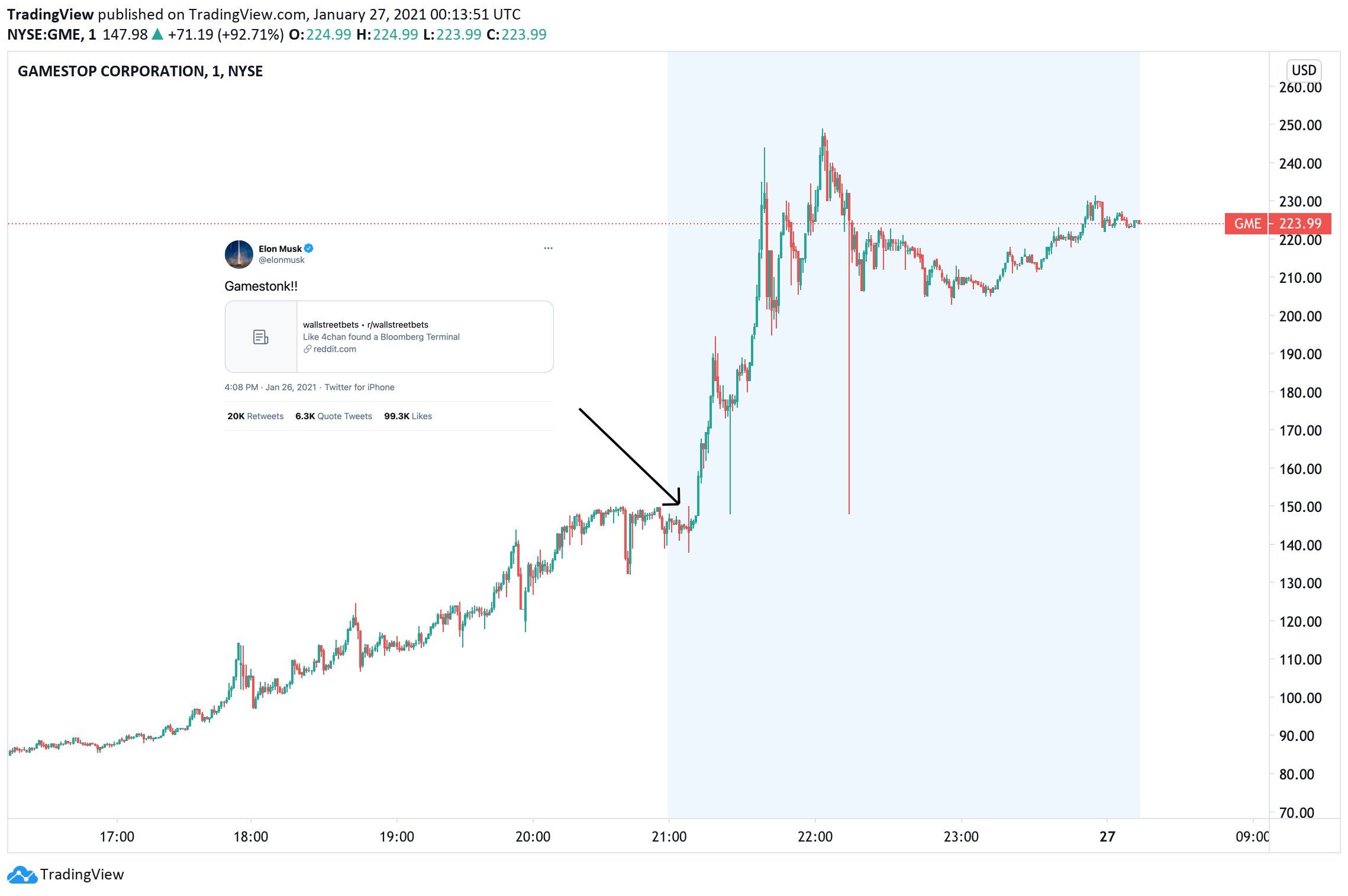 Robinhood traders and the Reddit Wallstreetbets are likely to break the Hedgefund Melvin capital if the price of game stop further keep rising from here.
What do you think Melvin Capital should respect the risk and wait for right opportunity? Or they will be rewarded their extraordinary risk what they are taking by shorting Gamestop at higher price levels?